Cinematographer and filmmaker based in Toronto, Canada.
David used to be a Problem Manager solving problems at a fintech company.

Now he's a commercial cinematographer and video content specialist solving problems on & off-set for businesses, production companies, and agencies.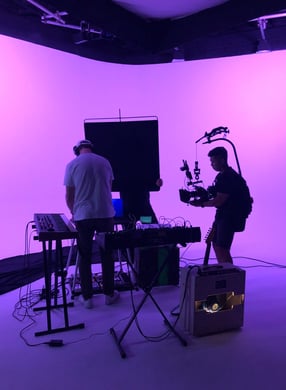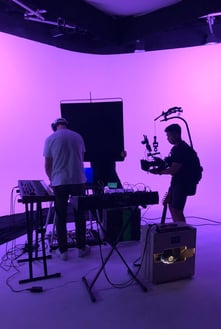 He's worked with a wide range of cameras from ARRI Alexa Mini, Arri AMIRA, RED Monstro Helium 8K, Sony FS7, Canon C200, and Canon C700.

His debut feature film, ALTAR BOY, directed by Serville Poblete, secured distribution with Mongrel Media. And, ALTAR BOY is now streaming on Netflix.
David's fascination with cameras started earlier than he remembers, but a career in film seemed like an impossible reality.

Despite spending 10+ years in a different field, the catalyzing moment came when he resigned from his IT career in 2016. He enrolled at the George Brown School of Media to study Video Design & Production and graduated with Honours.

Not one to be satisfied with the status quo and always wanting to reinvent, David enjoys exploring stories that provide avenues for understanding and for more good to exist in the world; crafting moving images where light meets dark. He is exploring documentary filmmaking in his free time.

He is an Affiliate Member of the Canadian Society of Cinematographers.